"Shane and Julia Emms"
– Gawler Store Owners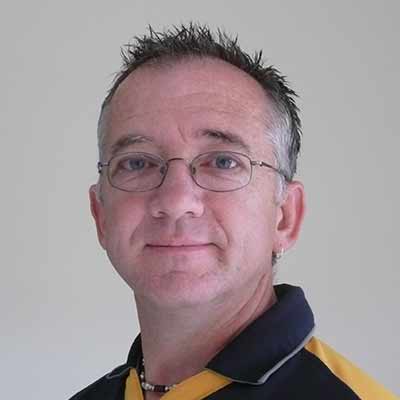 Shane Emms
Well-known in Gawler (opposite McDonald's), as a long-standing business providing excellence in air conditioning, Shane and Julia have been giving honest advice, quality products and great customer service to Gawler, the Barossa Valley and surrounding areas for over twenty years.
Shane can give you the best advice on the right air conditioner for your home by listening to your needs and giving careful consideration of your home layout.
We have a team of dedicated, experienced and qualified installers for all your installation needs.
Experience & Qualifications
BHCB Heatload Programme Course
Stores manager for an air conditioning components manufacturer
Sales representative for SA airconditioning components manufacturer
Branch manager for a national airconditioning components manufacturer
Over twenty years operating my own family business
State of the Art Quality Products
Daikin Authorised Super Dealer
Breezair Specialist Accredited Dealer
Braemar Ducted Gas Dealer – Australia's Most Efficient Heater
Coolair Dealer
Your Peace of Mind
Builders Licence: 168751
Community Support
(Volunteer)
Community Support – volunteer over 25 years
Active Service with the SA Country Fire Service Since 1992
At Present
Lieutenant with Lyndoch CFS
Brigade Communications Officer
Group Communications Officer
Achievements
BFF1 / Level 2 / Level 3
Breathing Apparatus
Road Crash Rescue
Leadership
Strike Team Leader
Sector Commander
Senior First Aid
Shane was completely professional throughout all our liaising, he was helpful, able to give appropriate advice and Julia was delightful to work with as well, definitely recommend Adelaide Heating and Cooling Adelaide Road, Gawler.
We're really happy with the service, advice and workmanship from Shane and his installers. They've been really easy to deal with and did it all at a competitive price. Very happy to support great local businesses like this.
Friendly, helpful people and a genuine local business. A competitive price and punctual trouble-free installation. Highly recommended.
Shane is great to deal with and very thorough. great communication and follow up, keen to make sure all was good. Technicians were fantastic, so clean while installing, professional and both cared about their job. I have dealt with Shane on 3 occasions now and always felt he has looked after me right until the job is done. Good after installation support too. Thanks.
We would like to give you a 5 star rating. We have been customers for the last 18 or 19 years and we would highly recommend the customer service and the installation of all our air conditioners.