Adelaide Heating & Cooling
Over 20 years delivering perfect comfort  to Adelaide homes.
Important Information for our valued customers: Adelaide Heating and Cooling continue to follow the recommended guidelines regarding the COVID-19 situation. Our three stores are open for business and ready to serve you!
We have got you covered – three locations for fast and reliable service
Your Autumn and Winter solutions are right here.
As the chill sets in, be sure to visit one of our stores to arrange a free quote for natural gas ducted heating, wall furnaces, wall-splits, ducted reverse cycle or wood heaters (Gawler Only).
Contact us now to ensure that you have a cosy winter.
Daikin Award Winners
We have attained a Daikin Award Winning position in SA. We want to provide each customer with the best possible solution for their air conditioning needs.
What is the difference between
DUCTED, SPLIT or EVAPORATIVE AIR CONDITIONING
Ducted reverse cycle air conditioning is a closed system where the air is recirculated through an indoor unit mounted in the ceiling space. It can be ducted to the whole home with zones to close off rooms when not required, which maximises the efficiency of the system.
A wall-split is designed to air condition only one room. Some systems have many heads with one outside unit (multi head splits).
An Evaporative cooler is mounted on the roof and delivers fresh air to the whole of the home via a ducted system. It is important to remember that cooled air inside the building is not recirculated, so some doors or windows must be left open for this air to escape, providing the whole building with a complete change in air at least every two minutes.
What is the difference between
DUCTED GAS, GAS FURNACES & OPEN WOOD FIRE
Ducted gas central heating is a ducted system which can heat the whole home and can be zoned to turn rooms off when not in use. Ducted gas central heaters are flued to the outside.
Gas wall furnace heaters can heat any sized room, in a variety of configurations.  If you need to replace an existing wall furnace, our gas wall furnaces are an ideal replacement. Wall furnaces are flued, so exhaust gases are expelled outside.
Wood fires burn wood in a fire box to generate heat, some models heat one room whilst other  fan-forced models can heat a greater area.
What is The Process Like?
We would preferably use a house plan to size and design your air conditioning and provide you with a customised, free Quote. If you are happy to proceed, we can arrange a site visit to confirm the quotation. If no plan is available, we can easily arrange an appointment for a personalised, no obligation, 'Measure & Quote'.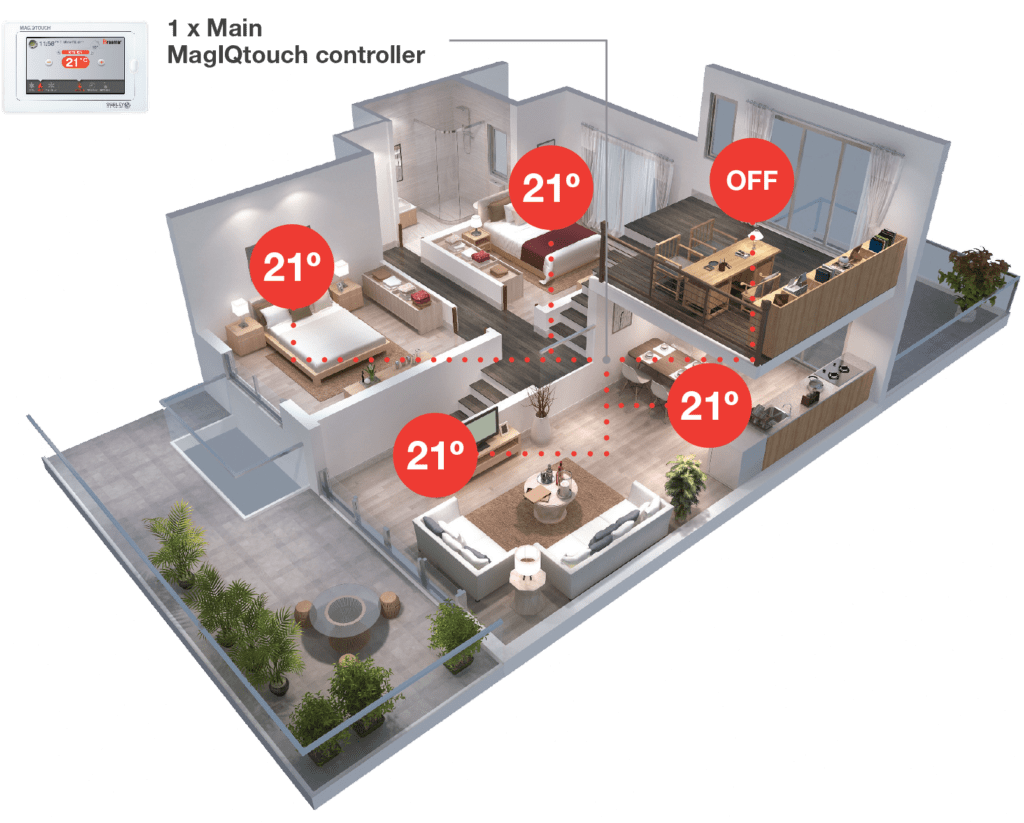 SEPTEMBER ONLY
BREEZAIR SPECIAL!


Get ready for Summer with this fantastic
$200 Early Payment Discount**
For September Only get $200 DISCOUNT when you pay in FULL, the day BEFORE Installation.
$200 EARLY PAYMENT DISCOUNT**
** Payment must be received in full the day BEFORE installation.
** Limited Offer. September ONLY.
About Adelaide Heating & Cooling
All showrooms have working display units and equipment information.
We invite you to phone or visit your closest showroom to enquire about the latest, state of the art domestic air conditioning systems and to find out more about the most energy efficient way to air condition your home.
Why Should You Choose Adelaide Heating & Cooling?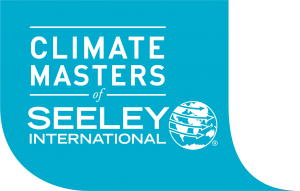 We are Climate Masters of Seeley International members selling Breezair, Braemar, Climate Wizard and Coolair.
We are Daikin Specialist Dealers
We are Panasonic Specialist Dealers
Each showroom is individually owned and managed so you can personally deal with the people who care about you and their business.
Each owner has over 20 years' experience in the industry with a combined experience of 100 years. More importantly, our combined expertise includes not just sales, but installation, servicing, manufacturer and component supplies.
We are proud to have dealerships that include:
– Daikin
– Breezair
– Braemar
– Panasonic
– Samsung
These brands are recognised by architects, engineers and technicians as the superior choice. If you are looking for a reliable, high quality system for your home, it's worth considering one of these brands. We take particular care to design an air conditioning system to suit your home and meet your individual needs. This can be achieved by working from a houseplan or we are happy to visit your home for a free appraisal and quotation.
Testimonials and Comments
Your service was excellent. We would give you a 10/10 for customer service and would have no hesitation to recommend your company to anyone needing heating or cooling.
Excellent with sales, excellent with installation, fantastic service and help when dealing with any issues. Cannot recommend highly enough.
Very pleased with both Andrew and his staff, brilliant service and his trades-people were absolutely brilliant. Highly recommend.
May I say that I am very impressed by Gordon and Rhys, who are most competent, very polite and helpful. Thanks for your excellent attention and I look forward to dealing with you in the future.
Andy & the team are honest & provide quality service. Installed our reverse cycle air conditioning on time & on budget. Highly recommended.
Adelaide Heating & Cooling Salisbury installed our gas ducted heating and we were very pleased with their friendly service and competitive quote. Their trades people were professional and did a great job. Would certainly recommend this company.
Don't Wait Any Longer. Contact us now...